Tracks/Trails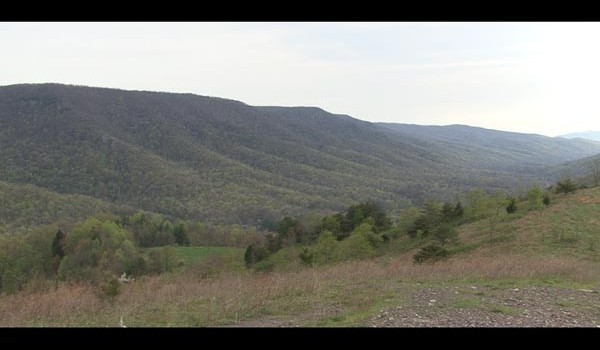 Published on June 20th, 2011 | by Joe
0
Wilderness Trail Off-Road Park, via Marty's ATV Oasis, Bell Co. Ky.
Wilderness Trail Off Road Park is located in Bell County, in beautiful southeast Kentucky, within fifteen minutes of Virginia and Tennessee.  The 9000-acre ride area is comprised of land owned by mining companies, title holding companies, and private individuals.
There are public staging areas for the ride park, and local lodging is available; however, we wanted to stay on the trail. Thanks to a tip from a friend, we discovered Marty's ATV Oasis. Marty's provides a trail head to the Wilderness Trail Off-Road Park and offers various camping accommodations including a rustic cabin which was being finished while we were there; a bunkhouse; a clean, spacious bunkhouse restroom attached to the main house; and, of course, the main house itself. We spared no expense and rented the house, which is reasonable––between $75 and $100 per night gets you the entire first floor. We found the house clean, spacious, and comfortable with enough room to easily sleep 6. There is a fully functional kitchen and a private full bath. There is also a TV and DVD player in the house, but with no satellite television, we spent our nights riding. When ride time is done, Bell is a dry county, so BYOB!
Bell County is one of the most ATV friendly places you can visit. We spoke with Judge Executive Albey Brock who gave us the low down on the role that the local government plays:  "Kentucky's state and local governments work together on  what we call the 'Adventure Tourism Initiative.' The Initiative works to make more land available for off-roading and other outdoor activities."  Wilderness Trail is part of this Initiative, and is maintained in a cooperative effort with Bell County and the Holler crawlers, a local group that helps with trail building, maintenance, and even assisting in GPS mapping the trails.
Riding at the Wilderness Trail Off-Road Park is free. No, seriously, it's totally free. Bell County Tourism Director told us, "By allowing people to come and ride for free, it leaves more money in their pockets to spend in our local businesses which helps facilitate the tourism effort. " John was also quick to point out some of the area's other activities. "We have a National Park, a State Park; we offer hunting, fishing, mountain biking. If you can do it outdoors, you'll find it in Bell County."
We spent three fun-filled days riding in Bell County. You can head out on your own, or hire Marty, for a reasonable price, for a guided tour. Although we didn't scratch the surface of all the trails the Wilderness Trail has to offer, Marty made sure we saw the highlights, while keeping us off of anything too dangerous. The Trails were pretty well marked and maps are available.
The Trails at Wilderness Trail reminded us of the terrain we encountered in Oregon at the 2012 Brute Force Intro, only with different vegetation. Wilderness Trail offers everything from tight twisty trails to miles of gravel
roads. The trails vary in difficulty–– from beginner friendly to quite technical. We found the majority of the trails we experienced challenging enough to keep us entertained without unnecessary risk. A family of off roaders would have a ball here.
Of course, being in southern Kentucky, the terrain is quite hilly, providing that much appreciated third dimension. The hilly trails of the park were scattered with mud holes from the previous day's rain. Fortunately, the bottom of the holes is comprised more of rock than of goo, so you can splash through without serious fear of getting stuck or dirtier than you wish. Of course, an off-road park wouldn't be complete without stunning views, and the Wilderness Trail provided us with a number of them, including this one, from what they call the top of the world.
Rules around these parts are pretty relaxed. The way the locals explained it to us, if you stay off the public roads, off farmers' marked off land, and don't chase cattle, you should get along just fine.
Only a state away, the Wilderness Trail Off-Road Park is a great place to ride, and we will definitely be returning for more riding in the near future. The ATV Friendly community and Government make it a welcoming destination, and Marty's ATV Oasis is a comfy place to crash between rides.
For more info on the Wilderness Trail Off Road Park, log on to www.hollarcrawlers.com or  www.wildernesstrailoffroadpark.net.
To book your lodging, camping, or guided tour rides, contact Marty's ATV Oasis at www.martysatv.com