Industry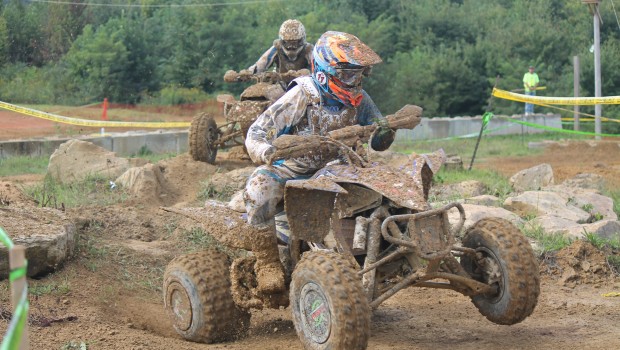 GBC Motorsports Ready for 6th Annual Yamaha SXS & ATV Roundup at Brimstone Recreation
Anaheim, Calif. – August 27, 2014 – GBC Motorsports is excited to return as a sponsor of the 6th Annual SXS & ATV Roundup presented by Yamaha. This year's event is scheduled for August 29-31, 2014 at Brimstone Recreation in Huntsville, TN.
The SXS & ATV Roundup draws hundreds of visitors to Brimstone Recreation to enjoy a mixture of festivities and racing action including live music, contests, raffles, and more. GBC Motorsports rep Kory Ellis will be set up at the event with the full lineup of GBC Motorsports ATV/SXS tires and Kanati light truck tires on display.
The action-packed weekend kicks off Friday, August 29th with check-in, open trail riding, the SuperATV.com Show and Shine competition and the GBC Motorsports "Dueling Drag Race." The action continues on Saturday with events like the GBC Motorsports Pole bend, drag racing, obstacle course, mud surfing and mud bog and Ladies Dash for Cash. Country music artist Ryan Kinder will start off the nighttime hangout followed by performances from Lenny Cooper and Dylan Scott. Logan Mize will bring the party home with hits like "Can't Get Away from a Good Time" and "Used Up" on the Yamaha Center Stage.
Sunday brings with it more trail riding and the always exciting Moonshine Poker Run. The King of the Mountain race will not be taking place this year, but between the entertainment, contests and hundreds of miles of beautiful trails to explore, attendees will certainly not be short of activities to help them celebrate this holiday weekend.
For more information on the event including registration, directions and more, visit www.brimstonerecreation.com. Stop by www.GBCMotorsports.com to learn more about the complete lineup of ATV and SXS tires, and follow them on Facebook, Twitter and Instagram for the latest updates.