New Product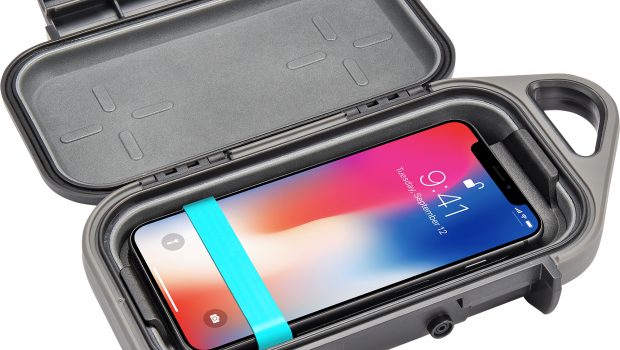 Published on December 20th, 2019 | by Pelican
PELICAN INTRODUCES INNOVATIVE PELICAN GO™ G40 CHARGE CASE:
HE WORLD'S FIRST WATERPROOF PERSONAL UTILITY CASE WITH QI WIRELESS CHARGING  
Provides Protection from Water, Dirt, Snow, and Dust With Drop-Proof Design; Wireless Charging Offers 4X Battery Life; Perfect for Extreme Weather and Travel
TORRANCE, Calif., November 1, 2019 – Pelican Products, Inc., the industry leader in rugged, protective cases, is proud to introduce the world's first personal utility case with QI-Certified wireless charging: the Pelican Go™ G40 Charge Case (MSRP: $99.95). As the latest product in Pelican's popular portfolio of Personal Utility Cases (PUC), the Pelican Go™ G40 Charge Case is designed for anyone who works or plays around water, dust, snow, or dirt. It not only protects phones, but now can charge them simultaneously.
Noted Bob Shortt, President of Pelican Products' Consumer Division: "We have taken our new Personal Utility Case Series to a new level with the Pelican Go™ G40 Charge Case. It delivers lifetime durability and convenience to a new generation of outdoor enthusiasts and adventure travelers. With its rugged case and reliable QI-certified wireless charging, it is blazing a new and uniquely beneficial category of carry solutions for those who work in extreme weather or work conditions, enjoy outdoor adventures, or just lounge by the pool."Designed to be carried on its own or neatly kept inside a backpack, the Pelican Go™ G40 Charge Case offers uncompromised protection in a unique waterproof and dust-proof design. The easy-to-carry Pelican Go™ G40 Charge Case's elite built-in 10,000 mAh (milli-amp hours) allows users to charge their phones up to 4x. The battery conveniently charges a smartphone while it rests comfortably on the removable battery pack tray. One fully charged tray provides four full charges to a phone, equivalent to up to 48 hours of additional smartphone power. The tray fits phone sizes up to the iPhone® 11 Pro Max and Samsung Galaxy® Note 9. Once disconnected from charging devices, the battery automatically turns off within 45 seconds. A USB port allows for charging for non-Qi-enabled devices. For wired charging, a cable is fed through the corner pass-through for convenience. A flexible elastic strap lets users easily secure their smartphone while in transit.
The Pelican Go™ G40 Charge Case's durable exterior features an abrasion resistant texture, a rubberized bumper, and an easy to carry handle. Its IP67 rating means that it not only floats but can be submerged for 30 minutes in up to three feet of water. The integrated single-hinged latch is easy to open, and the case protects even the smallest valuables. Measuring 7.0″ (L) x 3.5″ (W) x 1.6″ (D) internally, the Pelican Go™ G40 Charge Case also features cord management options.
Like all Pelican products, the Pelican Go™ G40 Charge Case is forged using more than 40 years of experience building industry-leading protective cases for sensitive camera equipment and other professional gear. The Pelican Go™ G40 Charge Case   is backed by Pelican's legendary lifetime guarantee: You break it, we replace it…forever.
The Pelican Go™ G40 Charge Case can be purchased on Pelican.com, Amazon.com, and other select retailers. It is available in Anthracite/Dark Gray.
For high resolution images click here.
If you're interested in participating in Pelican's affiliate link program sign-up here.
Pelican Products, Inc. is a portfolio company of Behrman Capital, a private equity investment firm based in New York and San Francisco.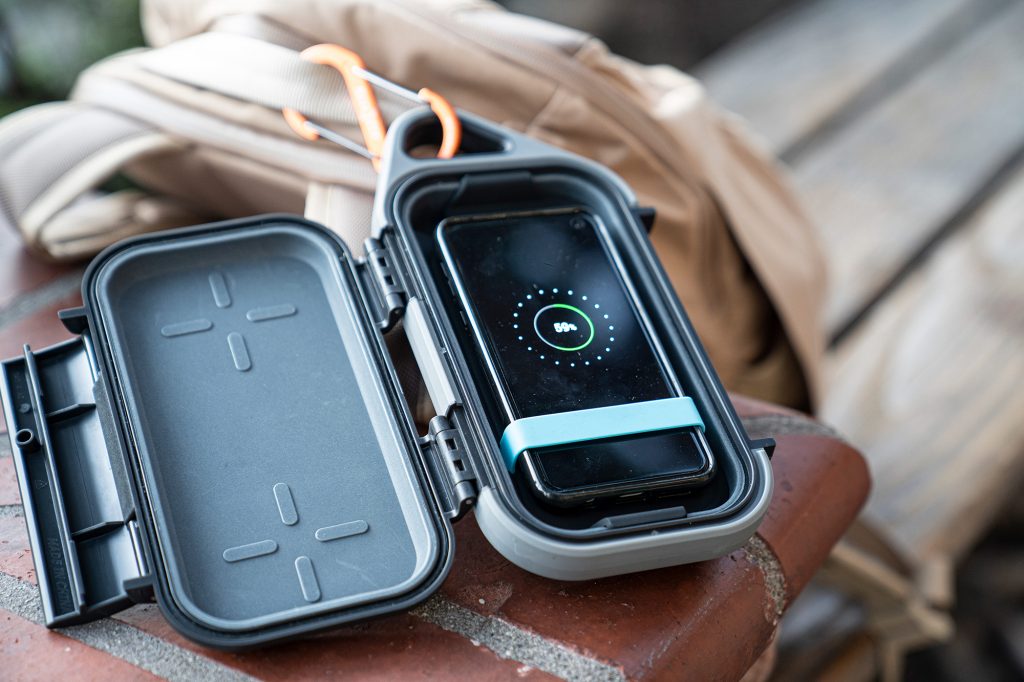 About Pelican Products, Inc.
Pelican Products, Inc. is the global leader in the design and manufacture of high performance protective cases, temperature controlled packaging solutions, advanced portable lighting systems and rugged gear for professionals and outdoor enthusiasts. Their products are used by professionals in the most demanding markets including fire safety, law enforcement, defense / military, aerospace, entertainment, industrial and in numerous outdoor markets. Pelican™ products are designed and built to last a lifetime. The company operates in 26 countries, with 24 international sales offices and six manufacturing facilities around the globe. In Europe, the company does business under the name Peli Products, S.LU.  For more information, visit http://www.pelican.com or www.behrmancap.com.
iPhone is a trademark of Apple, Inc.  Samsung and Galaxy Note are trademarks of Samsung Electronics Co., Ltd.  Qi is a trademark of the Wireless Power Consortium. All other trademarks are registered and/or unregistered trademarks of Pelican Products, Inc., its affiliates or subsidiaries