First Looks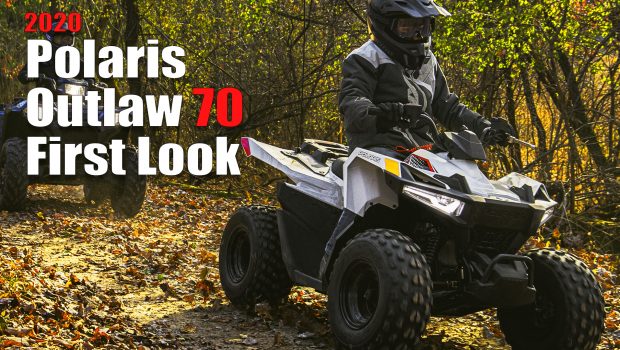 Published on March 22nd, 2020 | by Joe
Polaris Outlaw 70 First Look: WITH VIDEO
Outlaw 70 EFI Delivers Industry-Leading Safety Features for the Next Generation of Off-Road Riders
MINNEAPOLIS, MN (March 2, 2020)  The all-new Polaris Outlaw 70 EFI sets the new standard for the next generation of riders. The kid-friendly ATV is equipped with industry-leading safety features for parents' peace-of-mind, while the larger, ergonomic design allows the machine to grow with its rider. All-new accessory options provide added convenience and protection for the next generation of off-road riders. The Outlaw 70 EFI also features electronic fuel injection (EFI), which offers improved cold starts – a benefit both kids and parents will love.
2020 Outlaw 70 EFI – Starting at $2,299 U.S. MSRP
The all-new Outlaw 70 EFI is designed for riders six-years-old and up. It is the latest addition to the industry's largest youth vehicle lineup and replaces the best-selling Outlaw 50. Safety is at the forefront of the Outlaw 70 EFI, which delivers easy-to-use single-lever disc brakes, an enclosed engine, a parent- adjustable speed limiter and an industry-exclusive safety kit featuring a helmet, safety tether, training DVD and whip flag.
Its 70cc engine suits a wider range of youth skill levels and is complemented with a larger ergonomic design, which allows riders to continue to enjoy the machine as they grow. All-new styling and accessories include LED lights for improved rider visibility as well as front-and-rear bumpers, a storage bag, windshield and a decal kit that allows kids to customize the machine and make it their own. The Outlaw 70 EFI is available in White/Red or White/Pink graphic options and will be available in dealerships beginning in April.
To find more information about the new 2020 Youth models from Polaris, visit Polaris.com/OffRoad and join the conversation on Facebook, Instagram and Twitter.