New Product
XPS Care Products, Designed to Extend Life of All Powersports Products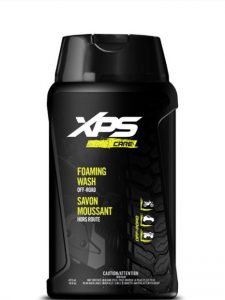 XPS is introducing an all new line of care products that have been expertly engineered to extend the life of all types and brands of on-road, off-road, snow and marine vehicles. Dealers that carry any BRP brand will be able to use all 21 of these new products providing customers with a one-stop-shop of recreational-specific care items for all their maintenance needs.
XPS is leveraging its experience and expertise in care products to bring the high-quality specialized products, that had previously only been directed at BRP brands, to owners of all brands of powersports rides, including motorcycles and scooters. The research and development behind these products is the kind only an OEM would put forth to assure maximum life and customer satisfaction, with accelerated weather and UV testing on all types of off-road and on-road vehicle surfaces for thousands of hours. XPS care products have also been tested and bench marked against the leading brands in each category to assure they outlast and outperform the competition. With XPS, owners will have the confidence that they have the right care products to extend the life of their rides.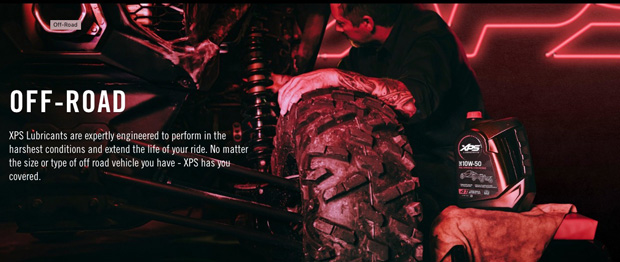 New Product Highlights:
Matte Finish Waterless Cleaner
Waterless polymer cleaner specifically for matte, flat and denim surfaces. Contains no wax or silicone and won't streak, shine or add gloss to matte surfaces. Cleans without buffing.
Spray Wax with Polymer
Nanotechnology approach combines polymers and carnauba wax for superior shine and protection that penetrates and adheres better to outperform other waxes. This premium product is perfect for fiberglass, plastics and polycarbonate to get a long-lasting protective barrier from the elements including the sun's UV rays. Safe to use even in direct sunlight.
All Purpose Cleaner and Degreaser
Specially formulated to remove stubborn dirt, mud, exhaust stains, grease and grime. Use it on tires, rims, engines, suspensions, drivelines, chains and brakes. Designed for use on metal, painted surfaces, aluminum, chrome and plastics.
Gloss Enhancing Quick Detailer
Provides a high-gloss shine and protective coating to repel mud, dirt and dust while eliminating static build up. This waterless formula is designed for use on plastic, paint, metal, glass and chrome. It's also a quick way to clean up light dirt, fingerprints, dust and water spots between washes.
Off-Road Foaming Wash
Specially formulated for off-road vehicles, this concentrated formula produces a rich, thick foam that removes dirt and mud quickly.
Mud & Dust Off-Road Wash
Specially formulated for off-road vehicles this formula takes cleaning to the next level and sets new benchmarks. This strong spray and rinse formula is also effective on oil, grease and other stubborn grime. Works in pressure washers or by hand.
OFF-ROAD
Moto Foaming Wash
This formula produces a rich, thick foam that removes dirt without scratching paint. Rinses off easily with no deposits. For clear, denim and matte paints, and safe for wax and paint sealants. Can be used in pressure washers or by hand.
Road Grime Wash
This strong spray-and-rinse formula is formulated for powersports road vehicles. Effortlessly removes tough dirt and grime. Cleans grease, oil, brake dust and other stubborn dirt in no time.