Racing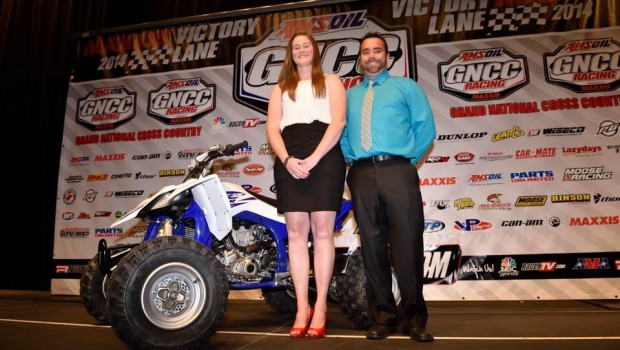 Yamaha Announces "All-American ATV Racer" Contest Winner Kylie Ahart Chosen by Friends and Fans to Represent Yamaha in 2015 GNCC ATV Racing
CYPRESS, Calif. – November 24, 2014 – Yamaha Motor Corp., U.S.A., announced Kylie Ahart of Marietta, Ohio, the Yamaha "All-American ATV Racer" at the recent Grand National Cross Country (GNCC) awards banquet.
Kylie was voted to the top position by her peers, friends and fans in an online contest hosted by Yamaha as a person and racer who embodies All-American ATV Racing values. She was awarded a complete racing package from Yamaha and GNCC during the banquet and will represent Yamaha in the 2015 GNCC season.
"The All-American ATV Racer contest was created to support the great racers and racing community within GNCC and to draw attention to Yamaha's U.S.-based ATV manufacturing," said Steve Nessl, marketing manager for Yamaha's ATV/SxS group. "We couldn't be more excited to have Kylie, who is one of the most well-respected, up-and-coming GNCC racers, win and become part of the Yamaha team. We look forward to watching her race the Assembled in U.S.A. YFZ450R next year."
The complete Yamaha All-American ATV Racer prize package that Kylie received includes a new YFZ450R, "Yamaha Pit Kit" (including Yamaha Racing pop-up, quad stand and pit jacket), Yamaha EF2000iS generator, Yamaha Pressure Washer, GYTR gift certificate for $1,000 of parts, accessories and apparel, and free race entry and gate entry to the 2015 GNCC season from Racer Productions.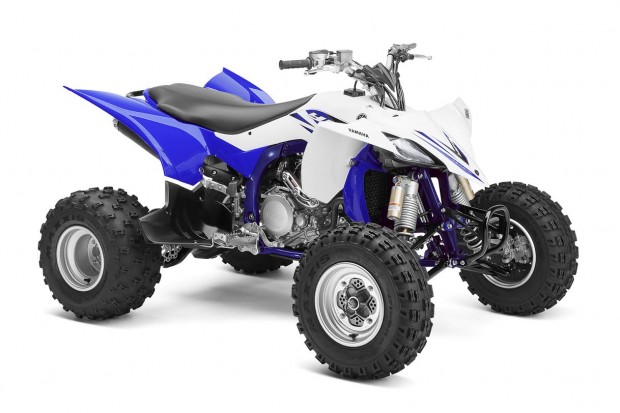 Follow Yamaha at www.Facebook.com/YamahaMotorUSA and www.Twitter.com/YamahaMotorUSA and www.Instagram.com/YamahaMotorUSA
#YamahaATV #YFZ450R #AssembledinUSA #GNCC #ATVRacing
About Yamaha Motor Corp., U.S.A.
Yamaha Motor Corporation, U.S.A., (YMUS), a leader in the motorsports market, makes the toughest, most capable and versatile ATV and Side-by-Side vehicles. The company's ever-expanding product offerings also include motorcycles, outboard motors, personal watercraft, snowmobiles, boats, outdoor power equipment, accessories, apparel and much more. YMUS products are sold through a nationwide network of dealers in the United States.
Headquartered in Cypress, Calif., since its incorporation in 1976, Yamaha also has facilities in Wisconsin and Georgia, as well as factory operations in Tennessee and Georgia. For more information on Yamaha, visit www.yamaha-motor.com.