Chassis/Suspension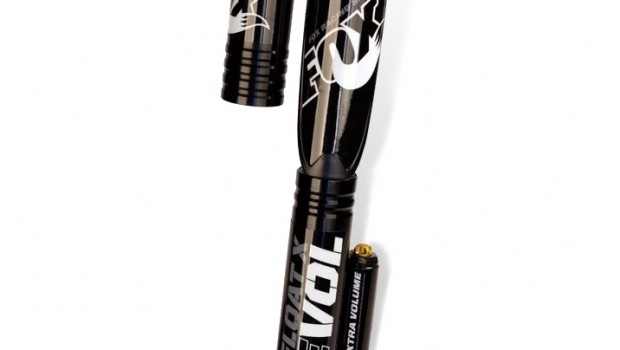 Published on March 1st, 2011 | by Joe
0
Fox Shox Float X Evol and Podium X Test
Fox Racing Shocks have become one of, if not the most popular, shock manufacturer in ATV racing since releasing their revolutionary Float X Evol air shocks back in 2005. Many factors have contributed to their success. To start, Fox has won the most coveted motocross title every year since hitting the market with the Evol in 05, splitting championships between the ATVA and WPSA series. They also have a number of wins and championships under their belt in the GNCC series, most notably with Suzuki-backed Chris Borich. In 2010, alone, they won 10 major pro ATV Titles.
Along with winning on the track, Fox has become a winner in the pits. They operate a large trackside support program offering setup assistance for free at the ATVA, Worcs, and every other GNCC event. Should your shocks need service after a race or before the season starts, make sure you send them in for servicing before the next event as trackside support is there for setup, not for general maintenance.
Maintenance and Upgrades 
Proper routine maintenance will keep your shocks working like new for years. Fox runs seasonal events like their "Shocks Need Love, Too" campaign, providing special offers to encourage you to get your shock serviced. Generation one shock owners who send in their shocks for rebuild can get the generation 2 low friction seal and shock graphic kit installed at no extra charge. Generation 1 Evol owners can also have their shocks upgraded from single to dual rate compression adjustment for a very reasonable $240.
Compared to standard coil spring shocks, Fox's Floats have several advantages. First, by utilizing pressured air chambers instead of springs, they are nearly infinitely adjustable. Secondly, they are extremely light, saving you several pounds per front shock.
The Technical Stuff 
The Float X Evols feature two separate air chambers–– the main air chamber controls spring rate and ride height, while the Evol chamber controls body roll and bottoming resistance. Damping is handled by a conventional piston and shim stick design. These latest generation Evols feature externally adjustable high and low speed compression along with rebound damping.
On the latest model, Fox updated the appearance; worked to reduce stiction through the use of low friction seals; improved the bearings; revised the guard design; modified the air sleeve body cap to a single piece forging; and altered internal features to provide an overall, more robust design. All of this was done in an effort to make the shocks perform even better and last longer.  Fox includes a purpose built air pump with the Evols, featuring two pressure gauges built in, one for the Evol chamber and one for the main chamber, which measures in closer increments.
While the performance of the Podium X rear shock is often overlooked, it, too, won all of those motocross and cross-country championships. The Podium X features a more conventional coil-over design with threaded spring preload taking care of setting the ride height. A piston and shim stack controls the shocks' damping, which can be tuned by external high and low speed compression, plus rebound adjusters.
For 2010, the championship winning PODIUM X coil shock gets an all-new aluminum body, to improve suspension consistency and performance through superior heat dissipation, and saving weight in the process. Fox reduced friction with a new DLC coated shaft; added Teflon® lined spherical bearings; changed to piggyback body caps on some models; all to give the PODIUM X better performance and enhance reliability.
Our Podium X was equipped with a remote reservoir. Instead of attaching the reservoir to the machine with cumbersome rubber spacers and hose clamps, Fox supplies you with a trick aluminum mounting bracket which attaches to the sub frame where the rear grab bar bolts up.
Setup 
To put Fox's latest generation shocks to the test, we ordered a set for test rider, Dave Trimble's, national race machine–– the very popular Honda 450R. Dave's machine was already equipped with Walsh Race Craft +3- inch Flow A-arms, along with their EZ Link Swing arm and Linkage. Walsh Race Craft's chassis components are regarded as some of the most durable, well-designed, among top-level racers, leaving us with no concern about chassis component quality.
Once your shocks are installed, the fronts take just a bit of setup before you are ready to ride. You begin by pressurizing the main chamber first. Fox says typical riders run between 25 and 50 pounds of pressure in the main chamber and should never exceed 100 pounds of pressure. For 190 pound Dave Trimble, we started off with 40 pounds of pressure. Next, you add air to the Evol Chamber. Fox says the typical rider sets the evol chamber between 100 and 200 pounds of pressure and should never exceed 300 pounds. We started off with 150 pounds.
Once your air pressure is set, it's time to check the ATV ride height. When fully dressed in riding gear, sitting in the middle of the saddle, you should have 7 inches of ground clearance from your lower frame rein just in front of your foot peg, and 7 ¼ inches of ground clearance just behind your lower A-arms. If you need to raise or lower either end, it is done by adding or removing preload from the rear shock's spring, or adding or removing air from the front shock's main air chambers. Just make sure you run equal pressure in your front shocks.
The Test 
With winter lingering, we headed to Earlywine Indoor Motocross in Maysville, Kentucky, a hot bed for cold weather riding that is extremely ATV friendly. The Fox shocks welcome the track, providing the typical, pillowy plush ride for which they are famous. Having taken much of the winter off due to injury, the shocks were extremely forgiving as Dave dealt with the mistakes caused by a lack of practice while learning the track.
After coming in to make a few minor compression and rebound adjustments, Dave had the shocks pretty well dialed in with minimal setup time after install. Both ends happily dealt with under or over jumping, sticking every landing in a plush, forgiving manner. It appeared to use all of the front ends travel on a few poorly landed jumps, but Dave said he never felt a bottoming sensation. Obviously, the shocks were dialed in for error.
As Dave's riding smoothed out, the shocks continued to impress us with their suppleness. On a good landing, you barely feel the front tires come in contact with the ground, due to the good, small bump absorption qualities that Fox's Evol air shocks are famous for. We would have to test these shocks on a fast, rough outdoor track to truly appreciate how good they work. It's the Evol's ability to resist bottoming, yet eat up all of the other small imperfections in the track which wear you out in a 20 minute race, that makes them so incredible.
The Podium X performed perfectly at Earlywine's and the front shocks were 95% there as well. The only change we might make to the front shocks going forward on this track, is adding another five to ten pounds to the Evol chamber for a little more body roll resistance. This is a much easier process than adjusting out body roll on a coil spring front shock.
Motocrossers  and cross country racers who purchased the correct width machines for their application, can transform them into a phenomenal handling ATV by simply bolting a set of Fox shocks onto their stock chassis components.
The only drawback we've found with  these shocks is that you need to check your air pressure in the fronts before each ride. Trust us, though; the payoff is worth a minute of effort. So far, we love these shocks; we loved them based on previous experiences and can't wait to take them out to the roughest, nastiest motocross track we can find to give them a real workout. Look for a follow-up outdoor track test coming early summer 2011.
For more information on Fox Racing Shox' entire line of ATV, side-by-side, mountain bike, and other suspension applications, log on to foxracingshox.com
Price
Float X Evol Fronts: $1,495
Podium X Rear: $995
Fox Shox Float X Evol and Podium X
Summary: Motocrossers and cross country racers who purchased the correct width machines for their application, can transform them into a phenomenal handling ATV by simply bolting a set of Fox shocks onto their stock chassis components.