Industry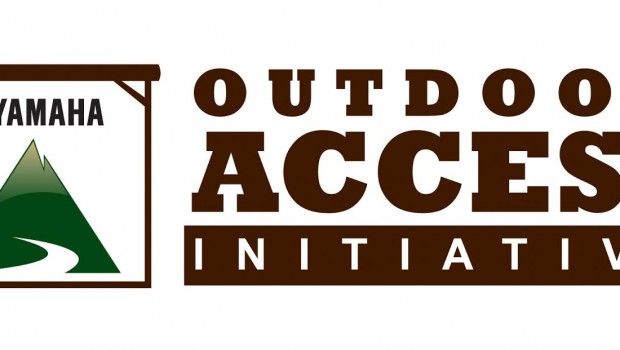 Published on December 17th, 2014 | by Joe
0
Yamaha Outdoor Access Initiative Awards Third Quarter GRANTs
Local Riding Groups Funded for Protecting, Expanding and Improving OHV Access;
Safe, Responsible Use Promoted at National FFA Convention and Expo
CYPRESS, Calif. – December 16, 2014 – Yamaha Motor Corp., U.S.A., today announced it has contributed more than $40,000 in critical cash and equipment to five local riding groups to support OHV access in their respective areas.
The awards – part of Yamaha's Outdoor Access Initiative third quarter funding cycle of GRANTs (Guaranteeing Responsible Access to our Nation's Trails) – coincided with the company's participation at the 87th National Future Farmers of America (NFFA) Convention and Expo in October, where Yamaha went to great lengths to promote safe, responsible ATV and Side-by-Side vehicle use to future farmers.
"The National FFA convention is a terrific opportunity to discuss the importance of safe and responsible riding habits for all uses of off-highway vehicles, whether recreational or as farming equipment," said Steve Nessl, Yamaha ATV and SxS group marketing manager. "The expanded platform of the Yamaha Outdoor Access Initiative has increased its importance as a vehicle for reaching out to OHV users within the greater outdoor recreation community."
Yamaha's multifaceted support of the NFFA and its members includes Yamaha's annual sponsorship of the National Agricultural Proficiency Award for Outdoor Recreation. This year's Proficiency Award was given to Garret Eugene Leeds of Ohio for developing outdoor recreational activities as an income-producing enterprise on his uncle's farm that improved marketing abilities and social media exposure.
Yamaha also partnered with the Specialty Vehicle Institute of America (SVIA) for its booth activities that taught hands-on safety lessons with an ATV simulator, gave away a custom painted NFFA helmet, and ran a Viking giveaway promotion to NFFA Alumni to encourage their participation and future involvement in safety training for their chapters.
"Yamaha has been proactive in promoting responsible messages to National FFA members and alumni," said National FFA Alumni Promotional Program Manager Jada Buchanan. "NFFA Alumni members all around the country were thrilled to hear about Yamaha's Viking promotion, and the NFFA applauds the company's efforts to support the future of agriculture."
NFFA alumna Kaitlyn Benjamin of Massachusetts was the lucky winner of the Viking drawing.
"When the FFA Alumni Association notified me that I was one in five recipients to win the Yamaha Viking SxS, I was ecstatic. I never thought I would really win. I was simply thrilled to know I had a chance," said Benjamin. "Winning this Yamaha will be a huge asset to the family farm, where it can take 10 or more minutes to reach the outer borders. This SxS vehicle will surely be put to good use, and I'm so happy to have received such an amazing gift from the FFA Alumni Association and Yamaha."
The third quarter Yamaha Outdoor Access Initiative GRANT recipients are:
Aroostook Riders ATV Club, Maine
Coastal Off-Road Riders Association (CORRA), South Carolina
Mountwood Park ATV Adventures, West Virginia
Rice Creek Trail Association, Minnesota
Vermont ATV Sportsman's Association (VASA)
The projects awarded GRANTs support the program's industry-leading dedication to safe, responsible riding and open sustainable access to land, trails and riding areas for OHV users. Yamaha continues to seek qualified projects and applications at local, state and federal levels. The current Outdoor Access Initiative GRANT application form and guidelines are available online at www.yamahaoutdooraccess.com.
About National FFA
The National FFA Organization is a research and support organization that does not select, control or supervise state FFA association, local chapter or individual member activities. Educational materials are developed by FFA in cooperation with the U.S. Department of Education as a service to state and local agricultural education agencies. The National FFA Organization is led by a board of directors and six student national officers. Together, they act on recommendations from the national convention delegates and agricultural education's stakeholders to set the vision and policy for FFA.
The National FFA staff carries out the policies and provides programs and services for the organization. The National FFA officers represent the members and actively guide the course of the organization during their year of service.
About the Yamaha Outdoor Access Initiative
The Yamaha Outdoor Access Initiative is the industry leader in Guaranteeing Responsible Access to our Nation's Trails (GRANTs). Through this program, Yamaha has directly and indirectly supported thousands of miles of trails, maintained and rehabilitated countless riding areas, improved staging areas, built bridges over fish-bearing streams and partnered with local riding communities across the country to improve the OHV experience. Each quarter, Yamaha accepts applications from nonprofit or tax-exempt organizations including OHV riding clubs and associations, national, state and local public land use agencies, outdoor enthusiast associations and land conservation groups with an interest in protecting, improving, expanding and/or maintaining access for safe, responsible and sustainable use by motorized off-road vehicles. A committee then reviews each application and awards GRANTs to deserving projects. Examples of appropriate projects for GRANTs include, but are not limited to:
Trail development, restoration and maintenance
Trail signage and map production
Staging area construction, renovation and maintenance
Land stewardship, safety and education
Updated guidelines, an application form and information on the Outdoor Access Initiative are available here. For specific questions about the Outdoor Access Initiative, call Yamaha's dedicated hotline at 1-877-OHV-TRAIL (877-648-8724), email OHVAccess@yamaha-motor.com or write to:
Yamaha Outdoor Access Initiative Review Committee
6555 Katella Avenue
Cypress, CA 90630-5101
About Yamaha Motor Corp., U.S.A.
Yamaha Motor Corporation, U.S.A., (YMUS), a leader in the motorsports market, makes the toughest, most capable and versatile ATV and Side-by-Side vehicles. The company's ever-expanding product offerings also include motorcycles, outboard motors, personal watercraft, snowmobiles, boats, outdoor power equipment, accessories, apparel and much more. YMUS products are sold through a nationwide network of dealers in the United States.
Headquartered in Cypress, Calif., since its incorporation in 1976, Yamaha also has facilities in Wisconsin and Georgia, as well as factory operations in Tennessee and Georgia. For more information on Yamaha, visit www.yamaha-motor.com.