New Product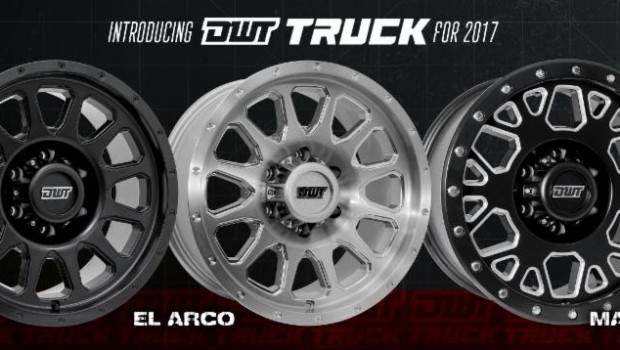 Published on January 9th, 2017 | by DWT
DWT TRUCK WHEELS- All New for 2017!
We've taken our passion for the best wheels to the next step. Coming from a championship pedigree, DWT wheels are steeped in a long history of high performance.  Our race winning expertise and cutting edge styling have gone into the development of a brand new series of premium wheels. Synonymous with off-road styling, DWT has progressed it's celebrated strengths in wheel advancement with an all new line of on-road TRUCK WHEELS.
With no doubt of our passion for Baja, another iconic staple of racing culture, we gained inspiration for our first two wheels in the line – the MATOMI and the EL ARCO which owe their namesakes to two renowned BAJA course locations.
Now you can cruise to the track or anywhere like a champ with our new line of premium truck wheels. Not only can you sport DWT wheels on your off-road Quad or UTV, but also on the truck that brought them.
With many 17″ to 20″ fitments for makes like Chevy, GMC, Ford, RAM, Jeep and Toyota, DWT has got you covered for unbeatable style and performance in our all new line of truck wheels.
Get Yours Today – Request from your Local Dealer

or

Call 1.800.Race.Rim
Please follow and like our instagram and facebook for the latest and greatest!