Chassis/Suspension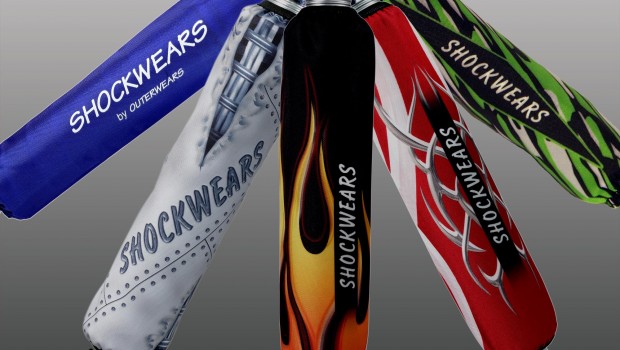 Published on August 5th, 2011 | by Joe
0
Shockwears by Outerwears, Shock Cover Test
If there was a product out there that cost under $50, could greatly extend the life of your expensive suspension, and installed in under five minutes, it would be pretty revolutionary, right? Well, there is, and it has been around for decades.
Shockwears by Outerwears were all the rage in the 90's, but over the years, people seem to have forgotten about this simple, practical product. Shockwears protect your shocks from mud, sand, rocks, and other debris that can prematurely wear your shocks' seals and expensive shafts. They are constructed of Denier, a moisture-resistant material. Any moisture that does enter the cover is allowed to evaporate through several small vent holes. Installation takes minutes, thanks to an overlapping Velcro closure
Shockwears are available for most stock ATVs. Outerwears offers them in many different lengths and diameters for aftermarket shocks as well. They come in various solid colors, as well as a number of colored designs.
The Test
We installed a set of green Urban Camo Shockwears on our KFX450R test unit and hit the trail for a day of riding. When the day was done, we washed the bike, but never removed the shock covers. After the machine had dried, we removed the covers and our shocks still looked clean and pristine.
Shockwears felt the shock builders in question were great for recreational riders and racers; however, racers may want to forego the use of a rear cover. The rear shock does twice the work as the fronts and receives very little airflow, making it much more susceptible to heat buildup. All agreed that front covers were a good idea as they protect your front shocks from roost.
If saving hundreds, or thousands, of dollars on premature suspension repair, or replacement and upgrading your ATV's appearance at the same time appeals to you, visit your local dealer or outerwears.com.
Product: Shockwears Shock Covers
Manufactuter: Outerwears
Price: Starting at $47.40
Contact: www.outerwears.com
Shockwears by Outerwears, Shock Cover
Summary: If saving hundreds, or thousands, of dollars on premature suspension repair, or replacement and upgrading your ATV's appearance at the same time appeals to you, visit your local dealer