First Looks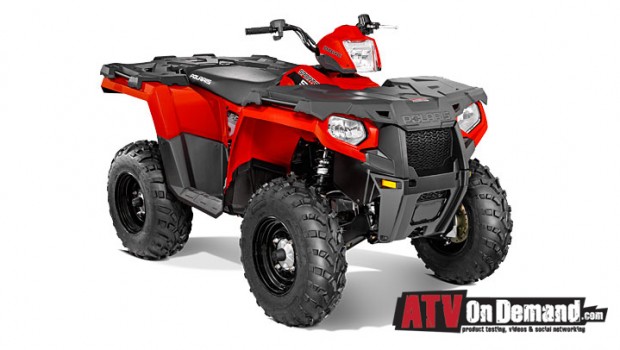 Published on July 30th, 2013 | by Joe
0
2014 Polaris Sportsman, Ranger and RZR Models. First Look
Story and Photos By: Polaris Industries
Polaris has become a leader in the off-road industry by continually evolving its off-road offerings and Model Year 2014 is another year of innovation for the company. The RANGER line of utility vehicles will see three new products, RZR vehicles will have several enhancements and the addition of a new, premium trail edition, and Sportsman ATVs are taking the legendary and one of the bestselling 4×4 ATVs of all-time and making it better.
"Polaris has become the industry leader by aggressively introducing new products and continuing to innovate our current product lines," said David Longren, Polaris Off-Road Division's Vice President. "Model Year 2014 is bringing several new products and more enhancements to the most-complete, off-road vehicle offering on the market."
2014 Sportsman
New 2014 Sportsman 570
The legendary Sportsman® 500 has been the flagship of the Sportsman line since its introduction in 1996. For Model Year 2014, Polaris is taking its legendary, best-selling 4×4 ATV of all-time and making it better with the launch of the Sportsman® 570 EFI.
The Sportsman 570 EFI takes the best-in-class Sportsman 500 H.O to the next level with the addition of the liquid-cooled, single-cylinder Pro-Star™ 570 engine with electronic fuel injection, better ergonomics for increased comfort, new styling and more convenience features; while still offering the best pricing in its class, $6,499. Along with the base model, Polaris is offering a 1-passenger model with Electronic Power Steering (EPS) and a two-passenger model, the Sportsman® Touring 570 EFI, providing a full line of value-priced 500-class ATVs.
Other 2014 Sportsman Models
For Model Year 2014, Polaris' Premium line of ATVs, featuring the Sportsman XP 850 H.O and Sportsman 550, will feature EPS as standard on all models. Also, the rear suspension geometry developed originally for the Model Year 2013 Scrambler sport ATV will
be carried across the Sportsman XP 850 and 550 lines. With a 42 percent reduction in track change (also known as scrub) than the previous version, the suspension moves more freely through its range, resulting in a noticeably more compliant ride.
Polaris also is offering several limited edition models for 2014, all including EPS, on the Sportsman XP 850 H.O. EPS, Sportsman 550 EPS, Scrambler XP 850 H.O. EPS, Sportsman Touring 850 EPS and Sportsman Touring 550 EPS.
2014 Youth Models
Polaris' Youth line up will include five models based upon the Specialty Vehicle Institute of America's (SVIA) Youth ATV Categories, the RANGER RZR® 170 (Y-10+ and T with Big Wheel Kit), Phoenix 200 (T), Sportsman 90 (Y-10+), Outlaw 90 (Y-10+) and Outlaw 50 (Y-6+).
2014 Ranger